April 1, 2023
10:07 am
Estate of Robert S. Hasard
4976 Rte. 446
Eldred, PA
Real Estate – Woodworking Tools & Equipment – Guns – Complete Household – Appliances – Amish Shed
Due to the sudden death of 81 yr. old Robert Hasard, we have been commissioned by the family & estate to auction off the complete estate to settle his affairs. Robert was a master craftsman and woodworker, and was well known for his master cabinetry work as well as remodeling old Victorian homes, formally years ago a native to Portville, NY.
REAL ESTATE:
Real Estate to be auctioned at noon:  4976 Route 446 Eldred, PA 16731 is a 1344 Sq. Ft. 3-bedroom, 2 full bath well-made manufactured home sitting on a full basement with basement garage and workshop, FA furnace, circuit breakers, gravel driveway situated on 1.1 wooded acre lot and an additional 10×10 storage shed. Taxes (without homestead exemption) $908.00 total.
Terms: A 10% non-refundable deposit will be required. Buyer will bring $5,000 in Cash or Certified check (cashiers check made out to yourself). Any balance of the 10% deposit outstanding can be made by personal or business check. The deposit is required immediately upon being struck down. The buyer will be required to sign a cash, non-contingent sale contract with closing scheduled 30 days from auction date. A 10% Buyers Premium is added to the high bid amount on the contract and will become part of the final sale price due at closing. Opening bid $20,000. Sold to the highest bidder, subject to Executor approval within 72 hours. Property will be open for viewing 9:am auction day or by appointment. No broker cooperation on this sale. Contact Dan Carter Auctioneer
WOODWORKING TOOLS & EQUIPMENT:
Craftsman wood Lathe, Delta 12" portable planer, Craftsman table saw, Craftsman 15" drill press, Delta 6" jointer, Band saw, Delta dust vac, Delta hollow chisel mortiser, Lg. Snap-on toolbox, Air compressor, Lots of hand tools, power tools, circular saws, routers, furniture clamps, sanders, saws, Roll around toolboxes, Lg. quantity of inventory, Old wooden planes, DeWalt power saw, nuts/screws/supplies, H.D. Generator, Craftsman Riding lawn mower, Dump cart, Troy Built Rototiller, push mowers, ladders, HD wheelbarrows, garden tools, H.D. floor jack, Shelving, Old saws, Heaters, Wooden crates, Antique cream can, Massive wooden gear wheels, and Lots of Miscellaneous.  Amish Outdoor Shed (to be removed).
HOUSE HOLD:
Vintage Winchester 94-30 lever action (mint condition), J.C. Higgins .22 cal. Bolt action w/ scope, Diamond rings, gold, & miscellaneous; Cutco kitchen utensils, Kitchen table/chairs, Homemade furniture, Antique crock w/blue, Washer/dryer, Bedroom sets, upholstered furniture, Sofas, TV's, Cabinets, good pots/pans, clocks, cast iron kettle, old clock, old glassware, Kitchenware & appliances, canning jars, Knick-Knacks, Drop leaf table, Porch furniture, Whirl Pool dishwasher, Kenmore refrigerator, Silver Flatware chest, Old kerosine lamps, and lots of miscellaneous… 

AUCTIONEERS ANNOUNCEMENTS:
SALE TERMS: Cash/Check, Credit cards – Premium Sale applied

AUCTIONER: Daniel A. Carter – AU-003527-L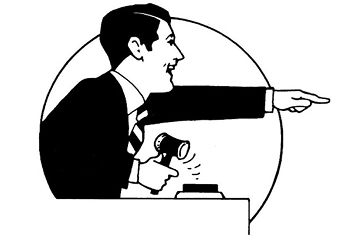 Daniel A. Carter
Founder of Carter Auctions of WNY
2383 West Five Mile Road Ext.  ​Allegany, NY 14706​
716-372-5059 / 716-307-9903