October 7, 2023
10:07 am
485 Clark Rd.
Alfred Station, NY
Real Estate –

L.C. Clark of Clark Road, Alfred Station, NY
L.C. Clark is selling Home to the Highest Bidder and Retiring to Smaller Living Quarters, His personal Collection of Antiques will be sold starting at 10:00 AM until All is Sold!
REAL ESTATE:
Real Estate to be auctioned at noon: Opening Bid of $50,000 ~ Preview 9am and by appointment. This is a beautiful Bi Level manufactured home with professionally built additions on approx.1 acre lot in country setting. 2 bedroom, 2 full bathroom, living room w/woodstove, eat in kitchen, well water, Septic, Natural gas, FA heat and wood stove, metal roof, deck and covered pavilion minutes to the Universities… Also has detached workshop/studio which could be an additional living space or Air BNB. Taxes approx.$1750 
Terms:  Property sells free and clear and "as is". The sale contract is "Non Contingent" Only cash buyers or well qualified conventional mortgage bidders may participate as the property sells with no contingencies including mortgage contingencies. A 10% Non refundable deposit for buyer default will be required (min.$10,000) immediately upon being struck down in cash or certified funds (cashiers check made out to yourself) Closing approx. 30 days from auction date. Property will be open and available for inspection and viewing by appointment and 9am auction day. Sold subject to approval within 72 hours. 10% Buyer's Premium will be add to the high bid amount and will become part of the final sale price. Info provided by public records.
Bidders should rely on their own inspection and information.
Personal property sold same day starting 10am For Real Estate info Contact Howard Byer (585) 766-2308 Carter Auction
and Gavel Realty.
SOME ITEMS OF INTEREST:
Old Signs, Cast Iron Cookware, Banks, Coffee Grinders, Old Toys, John Deer Riding Mower, 45's Record Collection, Machinist Tool Boxes, Guitar, Old Cash Registers, Old Sleds, Frigidaire Freezer, Apt Size Refrigerator, Lots of Kids Games, Legos, Old Coins, New Stick Welder, Air Compressors, Power Tools, Cane Collection, Tool Boxes, Hand Tools, Drill Press, Bench Vise, Grinders, Jacks, Beam Drill, Spinning Wheel, Lg Ruby Glassware Collection, Tea Cart, Kids Wagon, Nice Couch and Love Seat, Beds, Nice Washer and Dryer, Humungous Sports Card Collection – Huge!!! Old Tools, 5' Anderson Sliding Doors, Fiberglass Green House, Maytag Side by Side Refrigerator, Crocks, Milk cans, Trunk, Dresser,  Poster Bed (Nice), Child Rolltop Desk, Lots of Crafts/Home Décor; Lingerie Chest, Lg Wooden Butter Bowl, End Tables, Lamps, Fancy Satin Globe Lamp, Civil War Drum, Nice Recliners, Old Wagon Wheels, Knick Knacks, Glassware, Enamel Ware, Oak Table w/chairs, Oak Hutch; Butter Churns, Oak Wall Telephone, Lg Statue, Howdy Doody Lamp, Scales, Zippo "Elvis" Collection, Rocket Gumball machine, Lg Rolltop Desk, Elephant Collection, Horse Weather Vane, Wind Up Toy, Steam Engine Toy, Steam Engine Toy, Buggy Seat, Iron Patio Furniture, Wicker, A Lot of Boxes and Totes Not Unpacked Yet.
There is A lot of Neat/Cool Things in This Sale, Mr. Clark has been a Collector for 80 Years!!! Should be a fun and Interesting Sale!
Terms:  Cash/Check – Buyers Premium Sale Applied – Must Pay Day of Sale

AUCTIONEERS' ANNOUNCEMENTS:
Daniel A. Carter
Howard P Buyer
Layne Stevens
Keagan Sherlock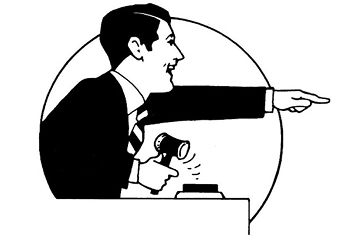 Daniel A. Carter
Founder of Carter Auctions of WNY
2383 West Five Mile Road Ext.  ​Allegany, NY 14706​
716-372-5059 / 716-307-9903