July 12, 2023
4:07 pm
Mike Jones
509 North Hollow Rd
Coudersport, PA
***On-site Auction***
EQUIPMENT/ SHOP TOOLS: Kubota B 2910 – 4×4 tractor w/ loader & 60 in. mowing deck (1027 Hrs.); NEW 5' – 3pt. Land Pride RCR 1260 Brush Hog (Used 4 times); King Kutter 3 pt. / H.d. Rear Tiller (nice); Kubota 2D323 Zero turn mower/ diesel w/ only 130 Hrs. (sharp); Brave 26 ton wood spike (nice);  Grizzly G0656 – 8×72" cutter head joiner; Grizzly Go454 – 20" planner; Grizzly 17" band saw; Grizzly 10" table saw; Grizzly 20" floor drill press; Wen 12" thickness planner; Wen Oscillating spindle sander; Honda EU2000 Generator; Craftsman 6hp. air compressor; Stihl TS 420 cutoff saw; Dewalt table saw; Stihl chain saw; North Star H.D. power washer; Porter Cable power tools; Dewalt chop saw; Delta 15" scroll saw; H.D. floor jack; Makita power tools; Pipe clamps; H.D. pallet jack; Hobart welder; Air nailers; H.D. Iron vise; Grizzly sander; Bench grinder; Ladders; Concrete blankets; 300 gal. Diesel Fuel Tank; Rollaround tool box (loaded); Misc. tool boxes; Wooden work bench; Utility cabinets, shelving; Lots hand tools; Roofing; Scrap iron; Lg. Qty. of dried lumber – Oak, Mahog, maple, red pine – Live edge; Socket sets; Wrenches; Metal ammo boxes; Sand blaster; Toro snow blower; Aluminum folding ramps; Dog kennel; Qty. of nice split firewood; P.V.C. plumbing; Lots hand tools; Fishing rods etc.; S.S. meat grinder; Fuel cans; Lots of misc. Milk can; tree stand; 2ea. iron cannons; H.D. "H" steal beams; Enclosed MSI 10' Trailer; 2ea. Round oak Dbbl. pedestal kitchen tables w/ leaves; Wood folding chairs; Black bear mount; Coyote/ Coon pelts; Antique cherry top drop leaf table w/ drawers; Hunting cloths; Bear rug; Mathews ultra max bow; Lg. 15 gal crout crock; Good H.D. picnic table; Outstanding custom made 5pc. log bedroom suite (must see); Lg. glass bottles; Antique oak desk; Chest drawers; Queen size log bed (nice); Couches; recliners; beds; bedding; lots of misc.
GUNS: Muzzle loader traditions; Remington 270 mod. 700 rifle w/ scope; New Ruger Black hawk 357 cal.; Taurus P.T. 740/ J.C. Higgins .22 Bolt; Westernfield .22 Bolt; 12ga. Pardner Single; 1-/22 Ruger camo take down; Plus misc. barrels etc.
TERMS: Cash/ Ck / – credit cards- 10% buyers premium sale. Removal sale day!
AUCTIONEER: Daniel A. Carter – AU-003527-L
AUCTIONEERS NOTES: Good clean sale / everything well cared for! Sold the family homestead and relocating – everything sells.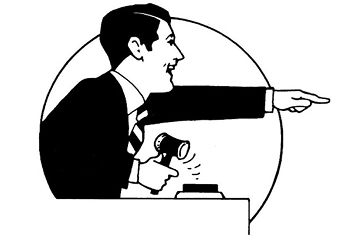 Daniel A. Carter
Founder of Carter Auctions of WNY
2383 West Five Mile Road Ext.  ​Allegany, NY 14706​
716-372-5059 / 716-307-9903