June 24, 2023
10:01 am
On site in Gaines, PA
Country Real Estate & Estate Contents of Anna Atwell
1959 Main St (Route 6)
Gaines, PA (Tioga County)
***On-site Auction***
Lg. 2 story home; with full basement and covered porch sells at 12:00 NOON
REAL ESTATE: Sells @ 12:00 noon
Selling large 2 story house; approx 2400 sq. ft.; 3 bedrooms, 1 bath, kitchen, den, living room, full basement, covered
porch; situated on approx. .145 acre lot w/ well and septic. Also nice spacious 2 car garage. Taxes are approx. $1200 /
and Galeton area school district. Nice family home. House is being sold to settle estate.
TERMS OF SALE: Property sells free and clear, as is, and non consignment (no contingencies) – 10% non refundable
deposit, will be required. Immediately upon being struck down. $10,000 in cash or certified funds. Closing on or about 30
days from auction date. Property open for viewing and inspection prior to real estate auction day of sale. A 10% buyers
premium will be applied to the high bid and become part of the finale sale price! All personal property starts selling at
10:01 am – 10% buyers premium applied to the real estate sale…..10% due day of sale on real estate.
PERSONAL PROPERTY CONTENTS TO INCLUDE: Good collection of decorated cobalt blue stoneware – birds/peacock/
flowers etc.; early gear traps; trapping basket; lg. collection of old traps; wolf trap; coffee grinders; Ithaca calendar
clock; unusual oak wall phone; early stick phones; deer antlers; early ammo boxes; broad axes; old fishing items –
minnow trap; early fish nets; signs; swords; cast iron kettles; wagon wheels; buggy bench; old ammo advertising
boxes; cast iron caboose stove; old spinning wheel; old rockers & chairs; old beds; cranberry etched glass hanging light
(wow); cranberry satin glass Gone w/ Wind ball lamp (fancy); rare "stag" Gone w/ wind lamp (original oil); hanging lamp
w/ prisms; opalescent swirl hanging lamp (sharp); extra nice marble top table; Victorian glass brides basket; marble
top commode; Victorian adjustable piano lamp; quilts; old marbles; Hornell brewing items; kitchen scales; India
bookends; Indian bust statues; Indian dolls; lg. wooden butter bowel; wooden butter churn w/ dasher; wooden rolling pins;
pickle castor; brass pails; scrub boards; massive oak claw & ball table; lg. New Haven banjo clock; Victorian cruet set;
pitcher bowl basin set w/ stand; lg. collection of liquor decanters; old records; lots of old books; baskets; early high
chair; nice mahog. pedestal table; oak day sink; mission bookshelf; linens/towels; Grisswold cast iron cookware; old
buttons; stoneware chicken water; early china doll; Shirley Temple glass; Majollica; Carnival glass collection incl.
Peacocks/Fish/etc.; lg. oak barrister bookcase; yarn & sewing supplies; Hull pottery; oak lion carved curve glass china
cabinet; cobalt glassware; Fenton glass; fancy oak pressed dish cupboard (extra nice); green Deldare dishes; ornate
carved oak rockers; primitive sled; sleigh bells; rug beaters; oak sessions wall clock/ early wash stands; old bottles/
canning jars; moustache shaving mugs; floor lamps; early tinware; bee keeper hat; primitive "banner" root cutter; duplex fireless stove #55; prim. wooden washer; lots of oil lamps/lamp parts/ shades etc.; whale oil lamp; insulators; Jadeite; depression glass; old furniture parts; good ceramic kiln; ceramic molds/greenware; kitchen – nic-a-brac; oversized wooden ferkin; stoneware churn w/ lg. blue cobalt; peacock bird w/ dasher; and lots and lots of misc. / box lots & discoveries….
CLEAN HOUSEHOLD: GE washer/dryer like new; flat screen TV; Fridgidaire refrigerator; Tappan 4 burner gas stove; microwave; beds; chests; upholstered furniture; Pyrex; enamelware; mixing bowls; dishes; etc. much, much more.
GARAGE CONTENTS: Dynamark 35" cut riding mower; nice licensed utility trailer; lawn cart; wheel barrow; garden
tools; milk cans; animal traps; Werner ladder; old scales; antique tools; floor jack; shelving; early oil can; lawn furniture; galvanized wash tubs; 2 man saw; old hubcaps; lanterns; bucksaws; fishnets; crocks/jugs/ drawshaves; dairy box; hay knife, ice tongs; tool boxes; drying racks; signs; wooden buckets; old wooden ladders; wooden pullies; picnic table; watering cans; cast pig trough; cast iron tractor seat; deer lamp; Iroquois beer adv. lots & lots of misc.
SALE TERMS: Cash/check/credit cards – 15% buyers premium applied on personal property only. Removal sale day
only.
AUCTIONEERS NOTE: This is a lg., all day, auction with something for everyone. Food concessions will be on site /
comfort facilities on site – Bring your trucks!!!
AUCTIONEERS:
Daniel A. Carter – AU-003527-L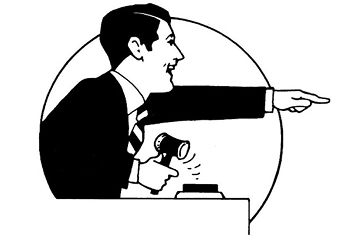 Daniel A. Carter
Founder of Carter Auctions of WNY
2383 West Five Mile Road Ext.  ​Allegany, NY 14706​
716-372-5059 / 716-307-9903