May 19, 2023
1:00 pm
On site Country Barn Auction
1530 Co. Rt. 62
Greenwood, NY (Steuben County)
— TWO DAY!!!  On site Country Barn Auction —
Friday, May 19th 1:00pm
AND Saturday, May 20th 10:01am
Estate of Ronald "Virginia" Putnam
An Absolute "Antique Pickers Paradise!"
The Putnams have collected for an entire lifetime….. Most everything in the barn has not seen daylight in 60 years! Plan both days / Bring a friend….. Something for everyone. We will be updating and posting more as we uncover and discover.
This will be a real old fashioned heart pounding farm / barn auction.
Come see and be seen at this once-in-a lifetime on site 2 day auction.
Discoveries • Fun • Entertainment • Food
Friends & Family's day in the Country
Early wooden Old Town Canoe; Hand forged Bear traps; Unusual traps; Numerous pairs of snowshoes / various sizes & styles; Deer Antlers; Lg. qty. of wire egg baskets; Lg. crout crocks; Farm tables; Country store wooden adv. boxes; 100's of early Flat irons; Two door cupboards; Vintage gum dispenser; WW1 Helmets; Tractor seats; Ice carriers; Patterson's ice cream adv. clock; Spongeware; Horse drawn sleigh; Duck decoys; Numerous wooden staved keg barrels; Store tobacco showcase; Prim. wood wheel barrows; Old Fashioned grind stones; Wooden feed boxes; Milk bottles; Wooden cubby hole units; Griswold Iron cookware; Tool caddies / wooden totes; Fish grafs (spears); Fishing Rods / Tackle boxes; Milk crates; Cast iron trivett (Advertising); Lg. wooden washboard collection; Childs wooden wheel barrows; Wooden nail keys; Numerous childs trunks; Cast iron scotch bowls; Well buckets; Prim. stools; Country farm table in paint; Lots of kerosene / Barn lanterns; Prim. work bench w/ wooden vise; Early wooden hay forks; 12' Hay pitching fork; Childs Stove; Kitchen utensils / Knic-a-brak; Wooden peels; Buck saws; Bird houses; Wooden drawer units; Hanging horsewhip holder; Cast iron footed kettle; Collection of apple peelers / cherry pickers etc.; Wooden ironing boards; Child and miniature accessories; Wooden bakers rack; Pages Seeds Country store display; Collection of cast iron pleeters; Wooden carpenters boxes; Early lunch pales; Blue decorated stoneware; Old canning jars, – different colors, sizes & shapes; Wooden log scale sticks; Lg. Cast iron double wheel coffee grinder; Numerous Butter Churn collection – includes – Barrel / Tumble / Davis Swing (rocker style) / Dasher / Stoneware / Glass / Pig churn / Daisy and more…..; Runner sleds; Cast iron corn grinder; Soap advertising boxes; Milk cans; Lg. vise; Old wooden saw horses; Old doors; Early wood slated goat pull market wagon; Zinc horse weather vane directional; Kitchen choppers; Wooden butter bowls; Drying racks; Pantry boxes; Seed planters; Unusual rat trap; Tonka toys; Butter churn parts; Grain scoops; Old porch furniture; Old furniture parts; Copper apple kettle; Trunks in paint; Shepard hooks; Sock dryers; Victorian Cortland hanging desk; Shaving stand; Wooden wringer washers; Camping items; Fish creels; Cutting boards; Ice skates; Hand drills; Cast iron pitcher pumps; Old toys; Hay hooks; Jam cupboards; Wood barley forks; Lots old antique farm tools; Wooden ladders; Chain binders; Childs wagon; Old grain cradles / hand sythes; Old saws; Files / rasps; Divided wooden boxes & crates; Pullers; Horse shoes; Vintage hand crank vacuum; Wooden feed carts; Wash tubs; Baskets galore; Leather harness making bench; Hay knives; P.V. Log rollers, Axes & post mauls, Cigar boxes, Advertising yard sticks; Lots of old school hand tools; Iron Wheels; Scrap metal; Yarn winders; Hanging scales; Tobacco cutters; Cast iron mail box; Old posted signs; Wooden block planes; Penn Yan wooden grape carriers; Lots of Early paper EPHEMERA – (American Agriculture Mag./ Post / Farmers wife / R.R. paper and much, much, more…; Lots of Post Cards, Old year books; Halloween Costumes; Flour barrels; Early egg irons; Cast iron Jiffy potato cutter; Children books; Tons of old books; Goffering irons; Berry pales / baskets; Old dishes / depression glassware; old mixing bowls; Childs ride on Horse; Vintage jewelry; Musical instruments; Enamelware; Spice sets; Bakers cabinet; Ox yokes; Coffee tins; Cow neck chains; 1800's Field cradle; Lots of vintage wooden potato crates; Pictures / frames; Crocks / Jugs; Adv. Neon beer light; School desks; RARE – ISALY'S Eat more ice cream tray; early wire footed planter; Porch / crock benches; Old egg incubator; Shadow dancers; Advertising spice tins; Vintage valentines; Rolling pins; Old tricycles; Old bike; Beaters / Mixers; Old trains; Winchester adv. poster & others…; Dr. surgical instruments; Old Dr's medical bag; Old dental box with instruments; Tonic box; Old bottles; Double sided porcelain sign; Old barn doors; Pcs. of marble; Vintage Xmas decorations; Chemung spring water bottle w/ original box complete (Rare); Store displays; Sheet music; Lots of wagon wheels; Allis Chalmers pedal tractor; Carnival glass / blue opalescent glass; Oil Aladin lamps; Lamp parts; Store scales; Chocolate molds; Watering cans; Coca Cola boxes w/ bottles; Buggy steps; Wagon benches; Wooden ice cream maker; Old barn tools / equipment; Sealtest Ice cream sign; Galvanized wash tubs; Mobil oil advertisement; Old beds / dressers; Wooden canes; Pic safe; Meat cleavers; Cow bell; Scrub tables; Old key collection; Cast iron banks; Ice cream / dairy collectibles; Glidden pottery; Scientific microscopes; Wooden egg carriers; Rug beaters; Milk stools; Cattle clippers; Oil advertisements; Hornell advertising items; Early beam drill; Chicken feeders; Shoe shine bench; brass / copper kettles; Wooden bobbins / spools; Fiesta ware; Tons of box lots of collectibles / and numerous showcases full f collectibles; Salt / pepper collection; Ice cream scoops; Old photos / albums; Old phones; Straight razors; Adv. thermometers; political button; Clocks; Lots of miniatures; Salesman samples; Old cow stanchions; Old lumber; Masonary tools; Oak Murphy folding bed; Architectural pillars; Old dentist chair; Oak roll top desk…
TERMS: Cash/Ck – Credit cards – 15% Buyers Premium – Removal sale day only. Left bids accepted /No phone bidding
AUCTIONEERS: Daniel A. Carter, Howard P. Buyer, Ms. Layne Stephens
AUCTIONEERS COMMENTS: Lg. Auction tent gallery will be set for your convenience / bring your chairs. You will never in your lifetime see a lifetime accumulation like this in this area! Literally impossible to list and picture everything… Be ready for some real hidden treasures….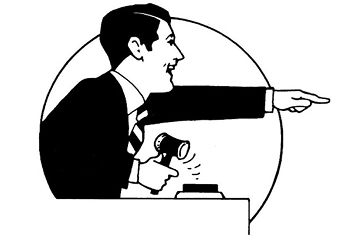 Daniel A. Carter
Founder of Carter Auctions of WNY
2383 West Five Mile Road Ext.  ​Allegany, NY 14706​
716-372-5059 / 716-307-9903