November 12, 2022
10:01 am
Hadley Shaffner Estate
5609 Thornwood Drive
West Valley, NY
***Log Home with 7.5 Acres***
Also Estate Contents Auction
Barn/Shed/Garage Contents
* Log Splitter
* Husqvarna Riding Tractor w/ HD Snowblower
* 3 Craftsman Riding Mowers
* Generators
* Craftsman Snowblower
* Lawn Dump Cart
* Chainsaws
* Early Wooden Carpenter Toolboxes & Hand Tools
* Old Sap Bucket, Old Lanterns, Old Signs, Barrel, Nail Kegs
* Old Sleds
* Deer Weather Vane
* Mil Cans, Lg Cast Iron Farm Bell, Galvanized Tub
* Lawn Windmill
* Vintage Fuel Cans, Crocks, Ladders, Cabinets, Old Wagon Wheels
* Lots of Misc
Household Contents
* Grandfather Clocks
* Bedroom Sets,  Dressers
* Costume Jewelry,  Jewelry Boxes
* Blue Willow Dishes
* West Valley Nuclear Items
* Barbies
* Picture Frames,  Antiques/Collectibles
* Washer & Dryer, Refrigerator, Freezer
* Old Dishes, Kitchen Table and chairs
* Childs Wagon; Early Tricycle
* Cash Iron Wood Stove
* Baskets
* Lots of Misc!
Everything Must Go!!!
Real Estate Auction
Auction November 12th @ noon  
 ~  Preview 9am & Open House Sunday,  October 30th 1-3pm ~
5609 Thornwood Dr. West Valley NY…
is a well built 864 sq ft. built in 1985, Lincoln log home or getaway cabin. 2 bedroom, 1.5 bath, living room w/ wood burning fireplace, laundry room, kitchen and open covered front porch overlooking a beautiful country wooded view. Attached 2 car garage w/ cement floor and heated loft bedroom. Loft has potential for mother-in-law area as well or workshop all situated on a 7.5 acres of woods with creek. Taxes approx.$3,045.00 Just 11 miles to Ellicottville ski slopes, restaurants, shops, festivals and entertainment. This cozy Lincoln log home comes with transferable manufacturers warrantee.
Terms: Property sells free and clear and "as is". Opening bid $50,000. Sold subject to Executor Approval. The sale contract is "Non Contingent" We suggest only cash buyers or well qualified conventional mortgage bidders participate as the property sells with no contingencies. A 10% Non refundable deposit will be required. An initial $5000 deposit immediately upon being struck down and remainder of any deposit within 5 business days. Deposit will be in cash or certified funds. Closing on or about 30 days from auction date.
Property will be open and available for inspection and viewing 3 hours prior to real estate auction day of sale and an open house on Sunday October 30th 1-3pm only. A 10% Buyer's Premium will be added to the high bid amount and will become part of the final sale price.
Howard Byer – Licensed Real Estate Broker, Gavel Realty (585) 766-2308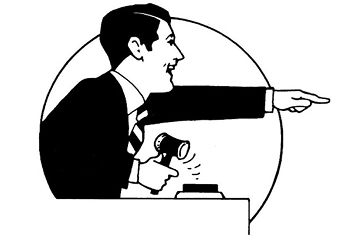 Daniel A. Carter
Founder of Carter Auctions of WNY
2383 West Five Mile Road Ext.  ​Allegany, NY 14706​
716-372-5059 / 716-307-9903