September 25, 2021
10:00 am
On Site - Lacy Country Farm
2258 Ames Nichols Road
Canaseraga, NY
We welcome everyone to
the Lacy 3 generation family on-site Farm Auction, held on
the family homestead. This will be an all day sale…Don't miss it!
Lg. Blacksmith Post Vice; Lg. Anvil; Standard Oil Lubester W/ Stencilling; Old Gas Pump (Original To Farm); Kendall
Oil Signs & Cans, Etc.; Vintage Fuel Cans/Adv.; Early Insulators; Old License Plates; Vintage Bicycles; Collection Old
Bottles; Massive Kraut Crocks; Early Pie Safe; Roseville Ohio 25 Gal. Crock (Rare); Old Wooden Shutters; Old Wooden
Ladders; Fanning Mill W/ Stencilling; Lg. Wooden Ox Yoke; Buggy Seats; Wooden Farm Doors; Milk Cans; Cast Pitcher
Pumps; Lg. Wagon/Buggy Wheels; Lightening Rods; Old Sleds; Wooden Butter Churns; Wonderful Original 2 Seater
Horse Drawn Sleigh; Old Farm Cupboards; Trunks; Old Wooden Boxes; Egg Baskets; Wooden Rain Barrels; Post Office
Unit; Cast Iron Tractor Seat; Wayne Feed Signs; Milk Pails; Wooden Pulleys; Lg. Cast Iron Farm Bell; Misc. Lumber;
Old Furniture; Furniture Parts; Architectural Items; Old Beds; Dressers: Wooden Day Racks; Cast Iron Hooks; Lanterns;
Old Chairs: Chicken Feeders: Old Scales; Buck Saws; Cast Iron Stoves; Enamel Cook Stove; Wooden Nail Kegs; Wooden
Jon Deere Wheel Barrow;; Leroy Walking Plough; Horse Drawn Box Wagon; Old Farm House Windows; Crocks; Jugs;
Traps; Hay Knifes; Log Chains; Carpenter Boxes; Horse Drawn Farm Equipment; Horse Tack; Firestone Enamel Service
Station Sign; Lots Of Unusual Old Metal Farm Tools/Parts, Etc.; Rabbit Pen; Leaded Glass Windows; Copper Boilers;
Trunk In Robins Egg Paint; Farm Tools – Garden Tools; Railroad Iron; Wooden Work Benches; Away Metal Sign;
Nail Kegs; Galvanized Tubs; Incubator; Wooden Potato Crates; Old Toys; Enamelware; Courting Benches; Old Tables;
Lg. Glass Jugs; Pedal Seat Grindstone; Kendall Oil Signs; Farm Advertising Signs; Old Drawer Unit; Good Farm Paper
Advertisements; Currier & Ives Cutter Sleigh; Farm Canes; Orchard Ladder; Animal Cages; Old Stanchions; Lanterns;
Cream Separators; Farm Pails; Old Wooden School Signs; Original Hanging Cupboard In Robin Egg Blue Pint; Platform
Farm Scales;
Dan's Field Notes:  Just when you didn't think there was any untouched generation Farm Houses left in the world…..we
found the LAST ONE!! This is the Lacy's 3 generation Farm – it's chocked full of surprises.. Everything has been pre-
served in the barns & out buildings for over 3 generations!! Don't miss this original sale.It's all here.. This sale is a heart
pounder!!
Auctioneers:
Col. Daniel A. Carter 716-307-9903
Col. Burt Young 716-474-7011
Owners:  The Lacy Family Farm
Auction Terms:  Cash/Check/Credit Cards – Premium Sale  |  Removal Sale Day. NO EXCEPTIONS!
~ Massive Tent Gallery Set if Needed ~
~ Comfort Facilities on Site ~
~ Food/Bake Sale Available ~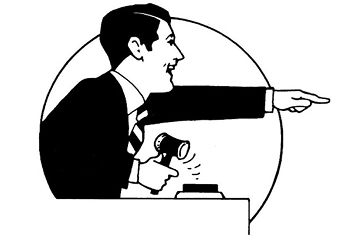 Daniel A. Carter
Founder of Carter Auctions of WNY
2383 West Five Mile Road Ext.  ​Allegany, NY 14706​
716-372-5059 / 716-307-9903