March 25, 2023
10:09 am
Daniel A Carter Auction & Event Center
(Exit 24 Ramp Off Int 86)
2383 West Five Mile Road Ext.
Allegany, NY
Multi Estates & Antiques Consignment Auction
Highlighting the sale will be consignments from "Doc" Willard Simmons from Cuba NY; Sarah B. Doran (Zippo) Bradford; The antique estate of Herman "Curly" & Jane Rennells of Port Allegany; Along with other entries and consignments added up to sale time, from local estates & seniors downsizing. Accepting good quality consignments for this auction, Several categories will be respected.!!
FREE Appraisals / estimates on your consignments.
One item – Several – or entire estate / Collection – big or small … Dan sells it all.
* 3 Room size oriental Persian carpets
* Reed and Barton sterling flatware
* Fancy sterling 6 pc. tea set
* Roycroft humidor
* Lovely reverse painted scenic lamp
* sgnd. Art glass boudoir lamp
* Lg. Bradley & Hubbard Dble student lamp
* Astonishing Breathtaking oak carved sideboard buffet – flanked w/ carved women & flowering urns – magnificent pc. (wow)
* Original Mills 5¢ cherry slot machine
* Fredrick Remington bronze sgnd. statue
* 3 Outstanding ornate colored slag panel lamps
* Breathtaking carved oak triple door bookcase w/ medallion doors & drawers
* Fabulous oak hooded, leaded curve glass china cabinet w/ roaring winged sea lions & claw feet
* Incredible round oak dinning table w/ carved lion heads & massive claw feet base (wow)
* Oak pressback chairs
* Leaded glass side by side secretary desk flanked w/ roaring lions (impressive)
* Oak hall seat w/ mirror & hooks
* Oak carved lion rucker
* High quality oak lamp table/ stands
* Handsome solid oak 5 drawer highboy dresser w/ applies carvings
* High quality oak roll top desk w/ raised panels
* Victorian marble top bedroom suite
* Old coins
* Good carnival glass
* Sealtest ice cream mercantile sign
* Mail Pouch tobacco thermometer
* Roseville pottery
* Early wind up toys
* R.R. lock w/ key
* Coca-Cola cooler
* F. Grant furniture undertaking sign
* Massive silver plate punch bowl w/ underplate
* Hand blown glass canes
* Misc. sterling
* Oak mission bookshelf
* Niagra Falls picture
* White Mountain oak ice box
* Original Cuba ice cream dble. sided sign
* Oak barrister bookcase stacking
* Fancy oak china buffet w/ mirror
* Lin Mar steam engine toy in box
* Hanging calumet baking powder advertising clock
* Massive krout crocks
* Many farmhouse/ victorian prints
* Flow blue pitcher bowl set
* Mammy & Uncle Remus cast banks, plus others…
* Coffee grinders
* Ornate
* oak shelf clocks
* H.P. tea set
* Old dishes
* Cast iron trains
* Exxon gas service station sign
* Willards battery advertising clock
* Vernors Ginger Ale porcelain Flange sign
* Rare Keen Kutter apple peeler
* Case XX Mother of Pearl steak knives (Sgnd. Russell Case)
* Early brass microscope
* Showcase full of old coins – silver – gold – etc., Silver dollars – Lots of goodies!!
COLLECTION OF STONEWARE CROCKS / JUGS / POTTERY:
Rare salesman sample redware churn; Redwing 4 gal. water cooler w/ spigot (scarce); 6 & 8 gallon decorated blue slip churns; Crocks w/ birds, flowers, tornadoes, Cowden & Wilcox, Olean, Geddes, J. Fisher Lyons, White Utica, Buffalo & much much more.
Massive old wooden bowl in paint; Hardwood wooden Apothocany chest- Fabulous; Punch tin primitive pie safe; Sev. Duck decoys; Snowshoes; Trapping baskets; Fish creels; Traps; Wooden golf clubs; 1820's Solid tiger maple folding Dr's table (used in battlefields); Stepback cantback style cupboard; Walnut 2 door jam cupboard; Oak stepback dish cupboard; Early wooden hooded cradle in blue paint; Wooden adv. boxes; Lg. wooden carved horse (full scale); Oak crank wall phone; Brass stick phone; Oak hoosier cabinet w/ flour sifter
ARTWORK OF LISTED ARTISTS:
Richard Earl Thompson "The Swing" o/c 24×18 (1914-1991); Richard Earl Thompson "Flowering Time" 20×16 o/c; Richard Earl Thompson "Shore Gulls" o/c; Mary Beich – o/c approx. 18×24 "Young Girl w/ doll"; Judith Bledsoe – o/c 25×37 "Blue hat lady"; Robert Bateman – "Fox Hunting"; Tusnelda – o/c; Victor Hsu Yao – Water Color on silk; Sgnd. Cuca Romley …. All original to the Sarah Doren estate Bradford PA.
HOUSE HOLD:
New refrigerator; Elec. stove; S.S. Dishwasher; …. Some misc. ….
FROM THE GARAGE:
(Truck) – 2004 Chevy Silverado 1500 ext. cab pickup – (Good working truck) – 191,000 miles; H.D. Wheel
Horse 416-8 speed riding mower (nice); New chain saws; New Push mowers; H.D. Generator; New table saw; Misc. tools.
FROM THE GARAGE:
 (Truck) – 2004 Chevy Silverado 1500 ext. cab pickup – (Good working truck) – 191,000 miles; H.D. Wheel
Horse 416-8 speed riding mower (nice); New chain saws; New Push mowers; H.D. Generator; New table saw; Misc. tools.

AUCTIONEERS ANNOUNCEMENTS:
This is a very clean estate auction w/ alot of items that are no longer redily available to the general public or even seen in any antique shop! All to be sold to the last bidder!!!
SALE TERMS: Posted day of sale….. Cash/Ck. – Credit Cards …. Premiums applied – (As is where is)

AUCTIONEER: Daniel A. Carter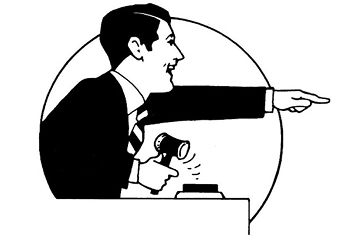 Daniel A. Carter
Founder of Carter Auctions of WNY
2383 West Five Mile Road Ext.  ​Allegany, NY 14706​
716-372-5059 / 716-307-9903